False Alarm Filtering Platform – Reduce false alarms by 85%
About Calipsa
Calipsa's cloud-based alarm filtering platform is the global leader in false alarm reduction. Using the latest machine learning technology, Calipsa is revolutionising video
monitoring to help detect and prevent crime, removing over 85% of false alarms.
Less false alarms, more time growing your business.
False alarms are the biggest burden facing the CCTV industry. As an installer, a high volume of false alarms means regular site visits, switching off sites and reduced margins. Calipsa can help you provide your customers with a better and more efficient security solution while allowing you to add value to your business.
How it Works
Calipsa takes just 30 seconds to set up and because it's completely cloud-based, it can be managed from anywhere in the world. Once set up, the process is simple.
Alarms are sent from camera to Calipsa cloud servers which filter out alarms caused by non­-human or vehicle motion.
Calipsa forwards valid alerts to your alarm monitoring software for visual verification by an operator who reviews alarms for threats.
Calipsa's deep learning algorithms learn and evolve with every camera reviewed, becoming more accurate every time.
Benefits for Installers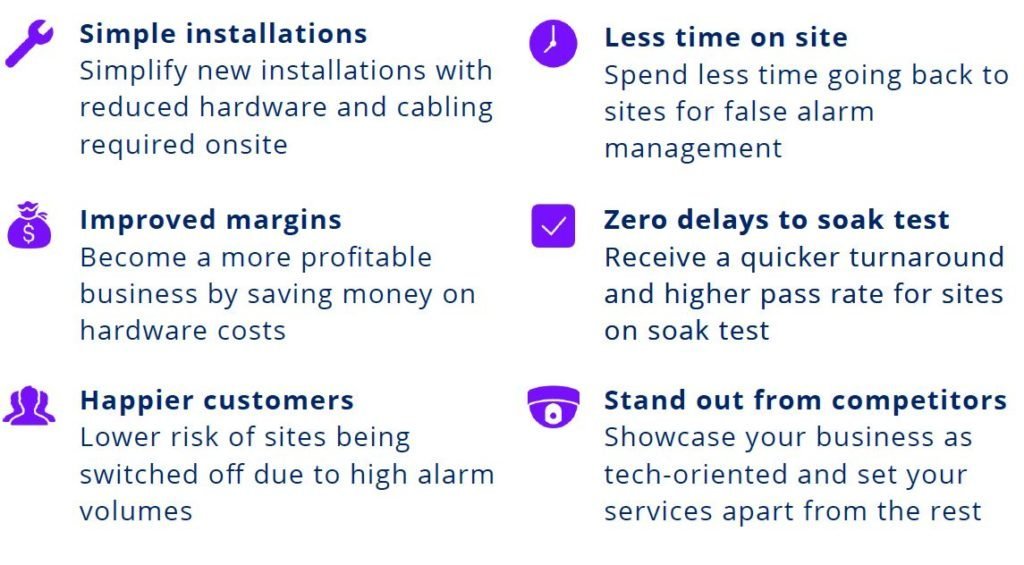 For more information, please click on the pdf below: